Het Woodson Art Museum produceert elk jaar drie posters om de expositie Birds in Art onder de aandacht van het Amerikaanse publiek te brengen.
Mijn baardmannetjes-aquarel is dit jaar één van de drie posters!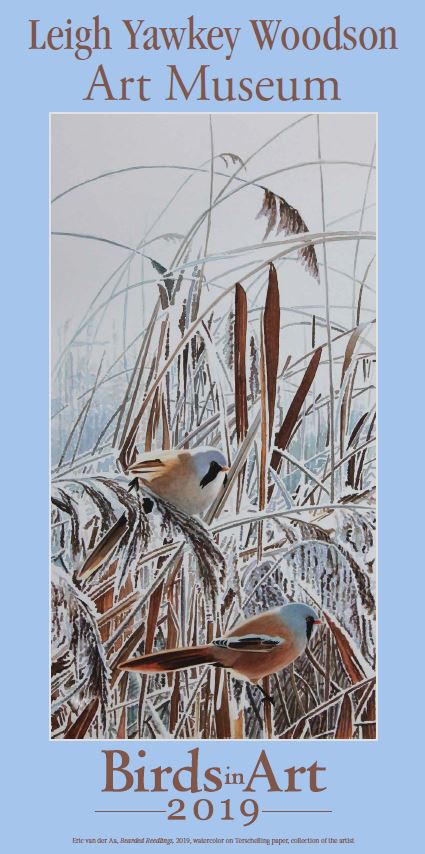 Het jaarverslag 2018 van the International Conservation Fund of Canada is dit jaar getooid met mijn aquarel van Long-tailed manakins. Het ICFC investeert jaarlijks wereldwijd miljoenen dollars in aankoop en beheer van natuurgebieden om soorten en ecosystemen in prioritaire gebieden te beschermen. Het totale jaarverslag is te downloaden via https://icfcanada.org/files/ICFC_Annual_Report_2018.pdf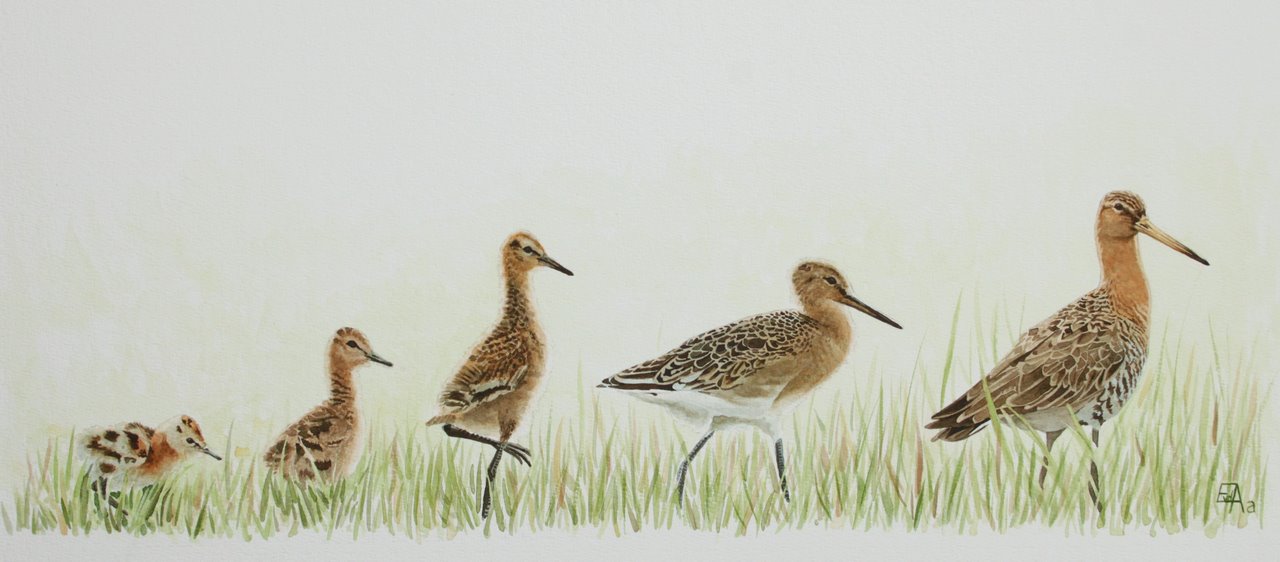 Bij het maken van illustraties gelden andere uitdagingen dan bij het maken van "gewone" schilderijen; een nauwkeurige weergave van de vogels weegt zwaarder dan bijvoorbeeld boeiende lichteffecten en het omliggende landschap is ondergeschikt aan de vogels. In 2014 heb ik een informatiepaneel vol weidevogels geschilderd in opdracht van het NABU-Naturschutzstation Niederrhein bij Kranenburg. Deze opdracht ontving ik via Astrid Kant, de bekende weidevogelbeschermster en –fotografe voor wie ik eerder vijf opgroeistadia van de grutto heb afgebeeld. Voor vergelijkbare opdrachten houd ik mij natuurlijk aanbevolen.